Plano Doctor Committed to Care
Welcome to Medical Associates of Plano…your best choice for comprehensive Plano, TX Family Medicine and Geriatric Care. If you have been looking for a Plano Family Doctor or a Plano Geriatrician, we invite you to browse our site to learn more about the wide range of quality, personalized medical services we offer.
Here in our newly-renovated/upgraded offices, located conveniently near Plano Medical Center, you will find an exceptional team of Plano physicians. Lead by Dr. Sunila Philips — board certified in both Family Medicine and Geriatric Medicine — our entire practice is committed to Care. From our friendly receptionists, to our amazing staff of trained physicians and assistants, everyone you'll encounter at Medical Associates of Plano is working diligently to make sure you enjoy the excellent patient care and service you deserve.
The Best Family & Geriatric Doctors in Plano, TX!
As, a Family and Geriatric practice, we specialize in providing comprehensive care for individuals and families, both young and old. We are trained in the biological, clinical and behavioral sciences, and our scope of medicine encompasses all ages, sexes, each organ system and every disease entity. From the common cold to cardiovascular complications, from women's health to men's health, to Plano school physicals and immunizations — the list goes on and on — we have the training and expertise to diagnose, treat and care for you and your family in every way. In short, we are Plano, Texas' best choice for Preventive Care, Wellness Care, Wound Care and more. And, with same day appointments available, you can keep us in mind for your Plano Urgent Care needs, too!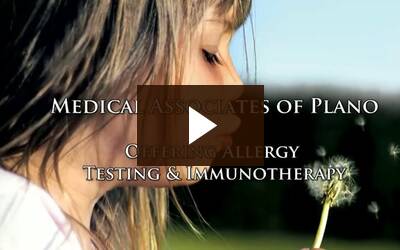 Your Best Choice for High Quality Plano, TX Medical Attention:
• Wellness Care
• Chronic Disease Management
• Injury and Joint Care
• Specialized Care
• Illness Care
• Medical Services
• Geriatric Care
• Behavioral Health
• Urgent Care
Visit Us Today!
Medical Associates of Plano is conveniently located at 1700 Coit Road, Suite 110, Plano, TX. We offer ample parking, and our entire office was recently renovated and upgraded with new exam rooms and the latest in medical technologies. We use electronic medical records to ensure the best possible in-patient experience, and we constantly strive to exceed your needs and expectations. Our strong, compassionate, competent and caring team of Plano physicians and professional staff is ready and waiting to welcome you. So, schedule an appointment today, and come experience the best in Plano, Texas Family and Geriatric Medicine for yourself!
Remember, we offer SAME DAY APPOINTMENTS for your convenience.
Hablamos Español
We're Committed to Care. For You and Your Family. Every Step of the Way!
Call (972) 612-4007 to schedule an appointment
or click the button below